Great Golden Lion Slot Machine Review: Roar into Riches & Fun!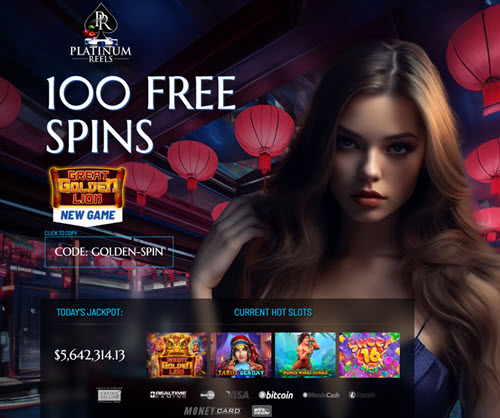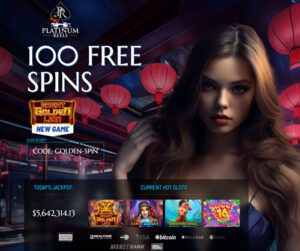 => Play on Great Golden Lion Slot
Embark on an oriental adventure with Real Time Gaming's Great Golden Lion online slot, where the mystical East meets the thrill of the chase for riches. This game promises a spectacular gaming experience, complete with a Mystery Envelope Multiplier, a Jackpot Pick Feature, and six Hold and Spin bonus rounds. Let's dive into the details of this exotic slot machine.
Introduction to the Jungle of Jackpots
The Great Golden Lion slot machine welcomes you with an oriental atmosphere, complete with a cheerful Asian-based soundtrack and a splendid setup of lanterns, pagodas, and vivid colors. It's a classic Oriental-themed experience, inviting players to spin the reels against a backdrop of Eastern mystique.
Graphics and Sound: A Safari for the Senses
Realtime Gaming is known for its innovative design skills, and the Great Golden Lion slot is a testament to their expertise. The game's graphics are a feast for the eyes, with a rich palette of colors and beautifully designed Oriental-based symbols. Accompanied by a lively soundtrack, the audiovisual experience is immersive, enhancing the excitement of every spin.
Gameplay Mechanics: Prowling for Prizes
Played across 5 reels and 3 rows, the game offers 243 ways to win, catering to a wide range of players. The betting options are versatile, and the high volatility of the game means the potential for significant wins, with prizes going up to 3,750 times the stake. The base game is spiced up with golden coins that transform into red, blue, or green coins, each carrying its own promise of wealth.
Bonuses and Features: The Lion's Share
The Great Golden Lion slot is brimming with features. Landing three Treasure Chest Scatters in the Bonus Row triggers three respins with a 3×3 Oversized Icon locked on the middle reels. The Red Mystery Envelope awards a multiplier prize, adding to the spin winnings. The Jackpot Pick Feature presents players with 15 golden coins, offering a chance to match three Fu God symbols for a jackpot prize.
The Hold and Spin feature is where the game truly shines, with six possible feature combinations depending on the color of the activating coins. Each round starts with 3 respins, and all Golden Lion Coins are held in position, displaying a multiplier prize. Players can win additional jackpot prizes during this round, and the Green Lion Coin brings extra surprises.
Conclusion: Is the Golden Lion Worth the Hunt?
The Great Golden Lion online slot is a perfect example of an Asian-themed game done right. It's packed with extras, jackpot prizes, and an engaging gameplay experience. With 243 ways to win and a plethora of innovative features, this slot machine is a thrilling hunt for riches that promises both fun and the potential for great rewards.