Fat Cat Cafe Slot Machine (Rtg) Realtime Gaming
Fat Cat Cafe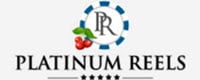 Fat Cat Cafe Features
Paylines/Ways: Cluster Pays
Reels: 5
Betting Range (€/$): 2.00 - 3,000.00
Max. Payout: 3,000x
Progressive Jackpot: No
Megaways: No
Fat Cat Cafe Basics
Game Type :

Slot

Software :

Realtime Gaming
---
Read our review of the Realtime Gaming-developed Fat Cat Cafe video slot or play the demo version for free right now! Click here to get to the website!
In its most basic form, the Fat Cat Cafe is a video slot that is themed on pastries. Developed by RTG Real Time Gaming, the video slot has sweets in every direction, so it's no surprise that it's set in a café where cats eat themselves to obesity levels. This game's visuals are high-end and about as current-day as they get, and its design style is sometimes influenced by Japanese aesthetics.
A total of 5×5 reels are available for you to employ, with lucrative clusters that are used to build combos of four or more symbols to make winning combinations. In one spin, you may win as much as 3,000 times your entire investment, which is a significant amount of money considering how many slot machines are available nowadays. In addition to strong features such as wild icons, random special icons, cascading reels, as well as multipliers, there ought to be a sufficient number of them to keep the action engaging.
Prizes and Betting
With no traditional lines involved, it should come as no surprise that you'll be prompted to choose the entire amount to be wagered on the spin. It looks to range from $2 to $3,000 each spin; however, your local Real Time Gaming casino site may have a different range.
As stated by the developer in the paytable area, prizes may be worth up to 3,000 times the amount wagered. This is a figure with which I am pleased. In terms of monetary compensation, it is neither the greatest nor the lowest available. Actually, it's a little better than average at the moment. Regular winnings of up to 500x are possible. However, there are multipliers of up to 6 times that can be applied, which is how you get to the slot's highest payouts and greatest payouts.
Features of the Fat Cat Cafe Video Slot
The Fat Cat Cafe is an example of a slot machine that generates winning combinations merely by displaying similar icons in a row. Icons that are touching one another vertically or horizontally, but not diagonally, might create a cluster of their own. If you acquire four or more symbols of the same kind, a winning combination is established, and you are awarded prize money.
When a winning cluster is formed, the Cascading Reels feature, which is becoming more popular in slot machines, will be triggered. After the winning symbols are eliminated, new ones are introduced. The multiplier for the following wave increases with each subsequent cascade, and it may get to its highest value of six times with the addition of a fourth wave. When you reach the 5th cascade, the multiplier is at its maximum, and this is the greatest moment to construct a high-paying cluster of symbols.
An image of a coffee cup is the wild icon, and the product itself states as much on its label. In lieu of any other ordinary symbol, you may use this one, except for the cats.
A variety of cat varieties will be available, with each cat triggering a different function at random. In a different layout, every cat will remove icons in its own column, row, or both the column and row it is on. From the Black Cat (removes its row) to the Red Cat (removes a column) and the Gray Cat (removes both the column and row it is on), every cat will clear icons in their own layout (removes every surrounding icon).
The layout and theme of the Fat Cat Cafe slot
Even though it's a cat-themed game in some ways, the emphasis will be on the pastries that are causing these unfortunate felines to get overweight. These felines are only seen as randomized special icons, and there are four distinct color variations for each of them. The wild coffee cup will be the first of the normal icons, which will be followed by regular icons that include delicious cakes like sandwiches, cupcakes, eclairs, three varieties of doughnuts, a fourth doughnut with chocolate strawberries, and a slice of cake, among other things. To summarize, the dish is pretty tasty and well-planned.
Final Words
Fat Cat Cafe is designed to be played like a fun video slot, with visuals that are both enjoyable and incredibly charming, as well as unique elements that have the ability to keep it exciting for a wide range of players.
Pros
It is a slot best suited for high rollers
Bets may be placed on amounts up to 3,000 dollars or euros.
3000 times the bet available to experienced players.
Cons
The bet sizes are rather large.
Frequently Asked Questions about the Fat Cat Cafe Video Slot
Where can I get a demo version of Fat Cat Cafe?
Our staff is currently putting together a ranking of online casinos that provide Realtime Gaming slot machines. Check out the list of the finest RTG casinos that offer the Fat Cat Cafe game. You should choose one of the recommended online casinos from the list below and then click on the "Play Now" option. Any casinos that need you to create an account, and any casinos that enable you to play Fat Cat Cafe for free without creating an account
Is it possible to play the Fat Cat Cafe slot machine on my smartphone or tablet?
In fact, it was developed using HTML5 technology and is completely mobile-friendly!
What is the return to player percentage (RTP) for the Fat Cat Cafe slot machine?
The Fat Cat Cafe's return to the player is still unknown. We have plans to improve it in the near future.
What are the main features of the video slot?
This is a slot machine by Realtime Gaming with five reels and zero ways to win. You may wager anywhere between 2 dollars or euros and 3000 dollars or euros every spin. Payouts of up to 3,000 times the original investment are possible.
Load More