Goblins: Gluttony of Gems Online Slot – RTG Slots
Goblins: Gluttony of Gems Online Slot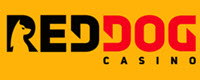 Goblins: Gluttony of Gems Online Slot Features
Goblins: Gluttony of Gems Online Slot Basics
Game Type :

Slot

Software :

Realtime Gaming
Get ready to spin the reels and win big with the Goblins: Gluttony of Gems online slot! With exciting features and colorful graphics, this game will surely be a hit. Check out our review to see why it's worth trying out today!
Are you ready to delve into the mischievous world of goblins and their insatiable appetite for gems? Look no further because we've got the inside scoop on the Goblins: Gluttony of Gems online slot game.
Join us as we embark on a thrilling adventure filled with hidden treasures, cunning creatures, and plenty of shiny gems. Will you emerge victorious, or will the goblins outsmart you at every turn? Read on in our review of Goblins: Gluttony of Gems.
Game Features and How to Win the Game
Goblins: Gluttony of Gems is a thrilling online slot game with five reels, 50 paylines, and many hungry goblins. The game is set in a magical forest where these little creatures hunt for precious gems. But keep their size a secret; these goblins pack a punch regarding gameplay features.
One of the standout features of Goblins: Gluttony of Gems is the "Hold and Spin" feature. This feature can increase your winnings by giving you three respins! But watch out for the mischievous goblin who can pop up and steal your gems.
So, how do you win this game? Keep an eye out for the wild symbol, which can substitute for any other symbol on the reels to create winning combinations. And don't forget to monitor those hungry goblins, as landing three or more of them on the reels will trigger the "Scatter round," where you can win even more prizes.
With its fun theme and exciting gameplay features, Goblins: Gluttony of Gems is sure to be a hit with slot game fans. So, grab your pickaxe and get ready to dig up some treasure with these greedy little creatures.
Gameplay and Sounds
The Goblins: Gluttony of Gems online slot delivers on the gameplay front. The controls are smooth and responsive, and the various bonus features keep things interesting. Plus, the cartoonish goblin graphics are cute and charming. As for the sound design, it's top-notch.
The catchy goblin-themed tunes and sound effects add to the game's fun and immersive experience. Overall, the gameplay and sounds of Goblins: Gluttony of Gems are a treat for the senses and contribute to the enjoyment of the slot.
Conclusion
Overall, the Goblins: Gluttony of Gems online slot is an entertaining and lucrative game with unique features and beautiful graphics.
FAQs
Is this slot available for free play?
Need some practice before you hit the big leagues? No problemo! Just head to our website and log in (or not; it's all good). When you can't log in, you'll automatically be placed in free practice mode while you select your game of choice. Easy peasy, lemon squeezy.
How do I find this slot on your site?
Ready to win big with Goblins: Gluttony of Gems? Head to the Slots section on our website, and use the search box in the top right corner. Or, check out the new games section to find it there too.
Is the game mobile-ready?
Ready to get your gambling fix? Just fire up your phone or tablet and launch Goblins: Gluttony of Gems for a free, full-on casino experience. No need to even use a desktop, baby!
Load More